ZZZZZZZZZZZZZZZZZZZZZZZZZZZZZZZZZZZZZZZZZZZZZZZZZZZZZZZZZZZZZZZZZZZZZZZZZZZZZZZZZZZZZZZZZZZZZZZZZZZZZZZZZZZZZZZZZZZZZ
ZORRO the FOX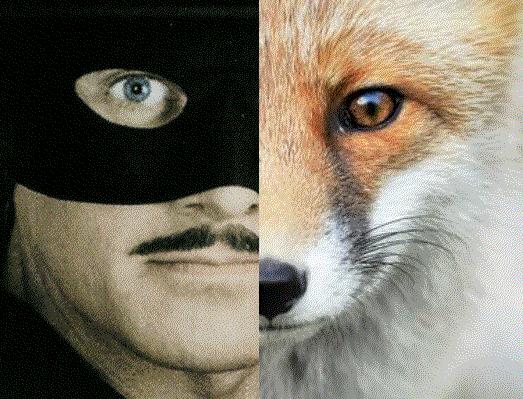 PAM'S ZORRO FANFICTION
ZZZZZZZZZZZZZZZZZZZZZZZZZZZZZZZZZZZZZZZZZZZZZZZZZZZZZZZZZZZZZZZZZZZZZZZZZZZZZZZZZZZZZZZZZZZZZZZZZZZZZZZZZZZZZZZZZZZZZ
These are eleven stories that I have written as a continuation of the New World/Family Channel series 'Zorro' which aired from
5 January 1990 to 30 January 1993.
These stories start where the series ended. They are best read in the order shown as their events are chronological.
PROLOGUE
A brief recap of events
"A REAL HERO"
A new girl in town has Felipe defending her honor against the pueblo bully
Rated: PG
"THE BEST OF FRIENDS"
A childhood friend of Victoria's returns to Los Angeles & sets her sights on Diego while cattle rustlers plague the pueblo
Rated: PG
"EARTHQUAKE"
A series of earthquakes rattle the pueblo and cause drastic changes in Felipe's life
Rated: PG
"A PERFECT MATCH"
A sudden decline in Don Alejandro's health has Diego promising to marry the girl next door while Felipe is drafted
Rated: PG
"TIME HEALS ALL WOUNDS"
Felipe runs into old friends & enemies while at basic training. Back in Los Angeles Victoria tends Zorro's musket wound
Rated: PG-13
"THE BIRDS AND THE BEES"
A woman claims to have had Zorro's children and Victoria seeks refuge with the de la Vegas
Rated: PG-13
"DELIVER US FROM EVIL"
An assassin is hired to eliminate Zorro
Rated: PG-13
"A SEA OF TROUBLE"
A gang of returning draftees cause trouble in the pueblo
Rated : PG-13
"HEARTS ABLAZE"
PART ONE: "FANNING THE FLAMES"
Romantic entanglements ensue when a wealthy Spaniard and his son visit Los Angeles
Rated: PG-13
"HEARTS ABLAZE"
PART TWO: "TRIAL BY FIRE"
Felipe is accused of murder as Diego and Victoria grow closer together
Rated: mostly PG-13 with a little R
"THE LEGEND UNMASKED"
How the series should have ended from my point of view
Rated: Mostly R (for language, violence & sex)
EPILOGUE
Ten years later
zzzzzzzzzzzzzzzzzzzzzzzzzzzzzzzzzzzzzzzzzzzzzzzzzzzzzzzzzzzzzzzzzzzzzzzzzzzzzzzzzzzzzzzzz
'AFTER ZORRO' STORIES
Stories of events that happen after Zorro's identity is revealed
(These stories are also chronological)
"SUEÑOS ROTOS"
("BROKEN DREAMS")
Felipe & Ana Maria's story
Rated: R
"NOT TO BE"
Mendoza & Leonora's story
Rated: PG-13
"THE DEATH OF INNOCENCE"
A Diego & Victoria story
Rated: PG-13 with one chapter rated R
ZZZZZZZZZZZZZZZZZZZZZZZZZZZZZZZZZZZZZZZZZZZZZZZZZZZZZZZZZZZZZZZZZZZZZZZZZZZZZZZZZZZZZZ
'IN-BETWEEN STORIES'
Stories set between the seasons of the TV series
"UNFRIENDLY PERSUASION"
(Between Seasons 1 & 2)
Alcalde Ramón has evil plans concerning Victoria & her tavern while Diego & his father are at odds over Diego's future.
Rated: PG
ZZZZZZZZZZZZZZZZZZZZZZZZZZZZZZZZZZZZZZZZZZZZZZZZZZZZZZZZZZZZZZZZZZZZZZZZZZZZZZZZZZZZZZ
'WHAT IF?' STORIES
Alternate Universe Stories
"CADENAS DE AMOR"
("CHAINS OF LOVE")
What if Diego had married Zafira?
Rated: PG-13/R
"IN A SINGLE MOMENT"
Victoria's life changes in a single moment.
Rated: R
"OTRA VEZ"
The worst days of Diego's life.
Rated: PG
"A THEORY OF RELATIVITY"
Alternative Universe based on the episode "Family Business"
Rated: PG-13
ZZZZZZZZZZZZZZZZZZZZZZZZZZZZZZZZZZZZZZZZZZZZZZZZZZZZZZZZZZZZZZZZZZZZZZZZZZZZZZZZZZZZZZ
FELIPE & ANA MARIA ONE-SHOTS
Between-the-lines stories of Felipe & Ana Maria's relationship
"AT FIRST SIGHT"
Rated: PG
"THE EDUCATION OF ANA MARIA"
Rated: PG-13
"WITH THIS RING"
Rated: R
ZZZZZZZZZZZZZZZZZZZZZZZZZZZZZZZZZZZZZZZZZZZZZZZZZZZZZZZZZZZZZZZZZZZZZZZZZZZZZZZZZZZZZZZZZZZZZZZZZZZZZZZZZZZZZZZZZZZZZZZZZZZZZZZZZZZZZZZZZZZZZ

All stories written between 1990-2014 by Pamela Elbert Poland
ZZZZZZZZZZZZZZZZZZZZZZZZZZZZZZZZZZZZZZZZZZZZZZZZZZZZZZZZZZZZZZZZZZZZZZZZZZZZZZZZZZZZZZZZZZZZZZZZZZZZZZZZZZZZZZZZZZZZZZZZZZZZZZZZZZZZZZZZZZZZ
SPANISH WORD GLOSSARY
Spanish words and phrases used in my stories
NEW WORLD ZORRO SERIES TRANSCRIPTS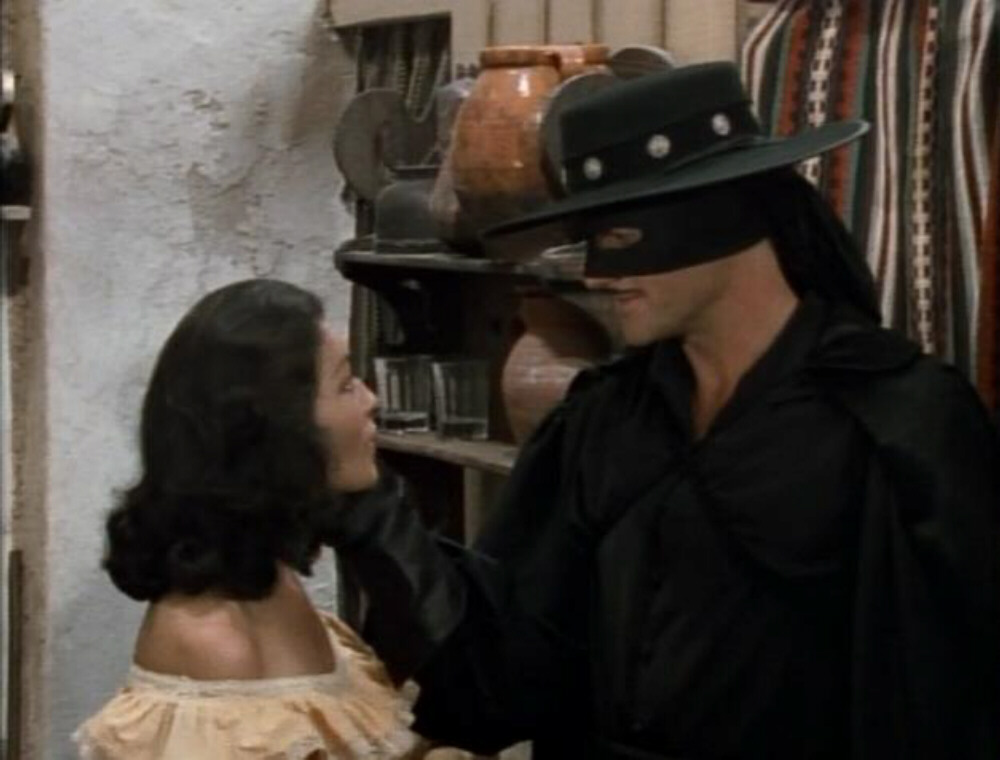 screen capture from "Deceptive Heart"
ZORRO LINKS
Links to other fanfiction pages, actors' pages, and more!
ZORRO MERCHANDISE
DVDs, CDs and more!
ZZZZZZZZZZZZZZZZZZZZZZZZZZZZZZZZZZZZZZZZZZZZZZZZZZZZZZZZZZZZZZZZZZZZZZZZZZZZZZZZZZZZZZZZZZZZZZZZZZZZZZZZZZZZZZZZZZZZZZZZZZZZZZZZZZZZZZZZZZZZZZZZZZZZZZZZZZZZZZZZ


Comments? Broken Links? Contact me at: mpoland@oregontrail.net
ZZZZZZZZZZZZZZZZZZZZZZZZZZZZZZZZZZZZZZZZZZZZZZZZZZZZZZZZZZZZZZZZZZZZZZZZZZZZZZZZZZZZZZZZZZZZZZZZZZZZZZZZZZZZZZZZZZZZZZZZZZZZZZZZZZZZZZZZZZZZZZZZZZZZZZZZZZZZZZZZ